SpaceX Completes First Successful Trial of Its Test Vehicle Starhopper
By Yana Berman
July 26, 2019, 1:08 AM GMT
SpaceX completed the first successful test of its test vehicle Starhopper. The company's founder Elon Musk confirmed the hop on his Twitter Friday, June 26.
The test launch took place in a facility located in Boca Chica, Texas. During the trial SpaceX aimed to fire up the Starhopper's Raptor engine and move a vehicle a few meters away from the place of the start. According to Musk, the tests went well.
In the live translation, the start itself is not visible due to a thick cloud generated by the switched engine. However, when it disperses, it becomes clear that Starhopper has shifted a few meters away from the original spot.
The camera installed on the engine of Starhopper shows the details of the flight. As per the record, the Raptor worked properly during the test.
Starhopper is a test vehicle representing a fully reusable second stage of SpaceX brand new rocket, Starship and Super Heavy. The project is a part of Musk's aspiration to easily send people to the Moon and Mars.
Unlike the coming rocket, SDtarhopper only has one Raptor engine instead of six. During the first fire test performed earlier the prototype's motor burst into flames.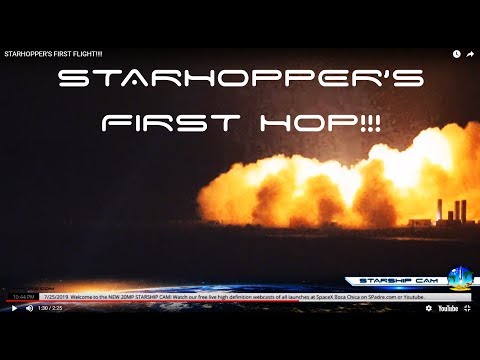 Tokenised securities are complex instruments and come with a high risk of losing money rapidly due to leverage. You should consider whether you understand how tokenised securities and leverage work and whether you can afford to take the high risk of losing your money. Nothing in the above article should be regarded as a recommendation to trade generally, to trade on a particular platform or to trade in a particular asset. Asset prices can go down as well as up and past performance is not a guide to future performance. Investors and traders should thoroughly research an asset or strategy before making any trading or investment decision and if necessary seek professional advice.